Crazy Trees, Monks and Chicken Curry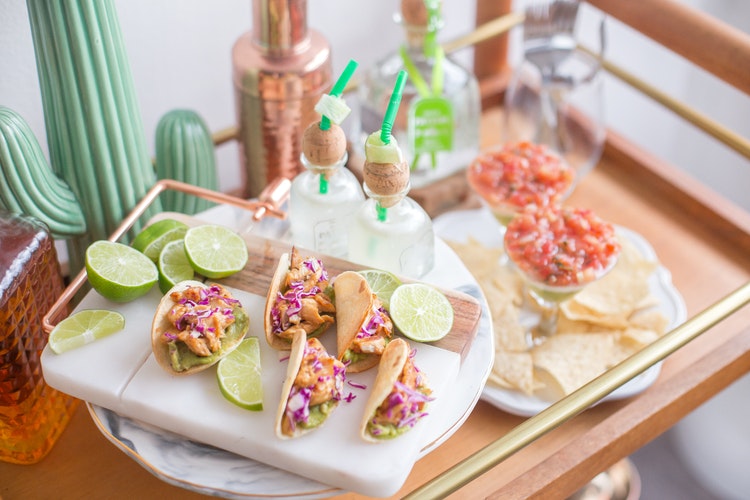 When you think of Cambodia, is the first image that pops into your mind that of a hot and humid jungle of a country, sandwiched between Thailand and Vietnam? Maybe you recall Cambodia with its checkered past, or perhaps it's simply a country you know very little about. If you or someone you know grew up in the 60's, perhaps the first thought that comes to mind is a war-torn country that is probably best to avoid altogether – even today. That's the way it was with this author, until everything changed.
I found myself returning to southeast Asia as the intrigue surrounding Cambodia simply proved to be too much to ignore any longer.
The first thing that is easy to notice is that the people are happy and quick to smile. Long gone of course, are the days of the Vietnam war and fortunately so is the Pol Pot regime with its ugly, inhumane genocidal wave that overran and extinguished the vast majority of the adult population of the country.
But fast-forward to today and one can readily observe those happy, friendly faces that exude tolerance and acceptance. What is also quickly noticed is a rich culture steeped in scenic beauty sprinkled with the mesmerizing sites of ancient, other-worldly architectural wonders. Finally, there is the fabulous and exotic food of the orient, readily available throughout Cambodia for a fraction of the cost that most international travelers find elsewhere.
Cambodia is hot and humid 365 days a year with only 2 seasons - dry and rainy. The best time to visit Cambodia is during the dry season which runs from the months of October through April. Be sure to take a walking tour along the Siem Reap river that runs through town. You will find it shaded on both sides by huge trees that kindly offer their shade as you take the sidewalks along the river towards your destination while enjoying the natural beauty along the way.
The wet or monsoon season comes in May and lasts through October, with the peak monsoon season occurring in July through September when it can rain every day. Fortunately, those downpours are short-lived and last only a few hours each day.
Most of the time, the river runs very slowly if at all, and moss can be seen floating in large patches across parts of the river's surface. This phenomenon lends itself to the lazy, laid-back charm that one can feel. Don't be surprised if you encounter a monk or two in their bright, orange robes walking along the river promenade. There is a beautifully-ornate Buddhist temple in downtown Siem Reap near Pub Street.
The artwork found along the shaded walls of the courtyard just inside the gate to the temple area is absolutely magnificent. Be sure to bring your camera. The whole area of Pub Street just around the corner from the temple, caters to thirsty travelers and bargain shoppers who congregate from all parts of the world.
The most popular attraction by far is Angkor Wat, a UNESCO world-heritage site drawing tourists from the 4-corners of the world. It is located just north of town by a few miles and is easily reached. Many get up before dawn to arrive at the lake, facing Angkor Wat in order to have a photo-shoot treat as dawn approaches. Sometimes the sky glows yellow and orange with the rising sun filtering through the clouds above the ancient temple.
Since the tour will always be on foot and takes a few hours, it is best no matter what time of year, to enjoy your tour while it is only warm, early in the morning. Do try to avoid the heat later in the day. Advance arrangements are necessary to gain access to the temples (yes, there are more than one) and can be made at any hotel or guesthouse in Siem Reap.
A driver may also be arranged for transportation to Angkor Wat, as well as a Tour Guide. All one has to do is ask.Many come to Cambodia "backpacking" in order to sample the exotic culture of Cambodia while on a tight budget, and to tour the sites. The mystery of Cambodia in general, and Angkor Wat in particular, drew Angelina Jolie and a Hollywood film crew who came to Siem Reap to film the blockbuster hit, "Lara Croft: Tomb Raider" in 2001. You may recall a scene in the movie featuring the most crazy-looking trees you ever saw, growing over and around some of the temples.
Others come to Siem Reap to try their hand at volunteering for an NGO, a non-government organization. To be sure, there are plenty of opportunities for the generous and "big-of-heart" and it is always greatly appreciated by the locals. English is understood almost everywhere throughout Siem Reap and also in the capital, Phnom Penh.
One of the incredible treats of Siem Reap is the cuisine available almost everywhere. One can enjoy authentic "street food" and fresh fruit smoothies for next to nothing from local vendors. Or you may choose to enjoy an inexpensive sit-down meal at one of the many restaurants in town. Of course there are also bars and nightclubs throughout the Pub Street complex. During the day Pub Street is family-friendly.
Pub Street, is actually a group of streets in downtown Siem Reap. If you are easily distracted by the many sights and sounds you will encounter, you may find yourself getting lost among the myriad of shops, restaurants and pubs. But don't worry since just about anyone can steer you in the right direction. Thirsty travelers are sure to find a favorite watering hole in record time, as there are many to choose from. Before long, you'll come across many shops and large markets. One of which is the famous Night Market with its many treasures of the orient that can be had for a song!
One favorite restaurant seems to be the "Red Piano Restaurant and Bar" which has the most incredible "Panang Chicken" curry for just $5.00 USD, and it usually comes with a frosty mug of local "Angkor brand" beer. The restaurant is easily found and features outdoor, canopy-covered, comfortable seating along the sidewalk. Or, you may choose to sit inside, either on the ground floor or upstairs. The entire restaurant is "open aired" for more comfortable dining.
Mixed drinks can be found at the Red Piano and almost everywhere else along Pub Street for just $1.50 USD. A mug of beer can be easily found for just 50-cents to $1.00 US.
With so much to see and do throughout Cambodia, it's no wonder many people come, fall in love and leave with memories to last a lifetime. Nestled between the countries of Vietnam and Thailand, there is so much to explore.
Cambodia is a fascinating country, while Siem Reap is perhaps the most magical destination in all of Cambodia, but you'll have to decide that for yourself.